Announcements
Subscribe to posts
End of Term:
School breaks up next Friday 3rd July and starts again for Term 3 on
Monday 20 July. Thanks for all your support and co-operation during the
past months. Stay safe!
Student of the Week
18 May 2020
Rongopai Gerrard, Evie Armstrong, Heidi Cao, Finn
Morrison,Riley Carradice, Kauri Allison, Room 6, Mahana
Hudson-Radford, Keira Brown
25 May 2020
Maraki Te Maipi, Indie Redpath, Meila Redpath, Krishen
Warnakulasuriya, Sophia Patchett, Tyson Johnson, Dean
Amoamo, Mckenzy Collier, Harleen Kaur
1 June 2020
Emma Collier-Henry, Lincoln Moore, Tiare Rotumah, Cole
MacDonald, Pauly Williams, Carnae Marr, Davey McMurtrie,
Crystal Bull, Charlotte Lowe, Jacinda Gebert, Angus Wilson, Olivia
Cole, Maiesha Sharma, Ella Sears, Stevey Williams, Jack O'Neill
8 June 2020
Hunter Patchett, Khloe Park, Isla Amoamo, Lin Carter, Balraj
Nafria, Rebecca Magalogo, Rhia Huster, Nivahn Wright, Mac Andrews
15 June 2020
Naman Kaur, Maneet Kaur, Manya Munro, Laila Foster, Kirat
Upadhyaya, Sophia Ruha, Henare Collier, Mariana Hohaia, Maui
Hudson-Radford, Ella Castles
Fruit and Milk:
Fruit in Schools and the milk deliveries are in full swing so all children have
access to fresh fruit (there is quite a selection – apples, mandarins,
bananas, pears and kiwifruit) and milk each day.
SCHOOL LUNCHES:
As mentioned in a previous Newsletter the government in going to provide
free lunches for all schools in Opotiki. At present the Ministry of
Education is calling for tenders and it is hoped to start this project in
Term 4.
Auckland Trip:
It is tradition that every second year our Year 7 & 8s go to Auckland for the
week and are billeted with the students from Carmel College for three
nights, and stay as a group on the final night with the adults accompanying
them from Opotiki. Unfortunately, due to the current situation Carmel
College is unable to commit to hosting our students.
However, a solution has been reached. It has been decided that only the
Year 8's will go this year and stay all together in a Motel with the adults for
the whole time. The trip has been shortened but we will still be able to fit
in all the normal activities.
As you are well aware we have transitioned from Full Lockdown to Alert
Level Three, to Alert Level Two and now in Alert Level One. In order to
adjust and respond to the transition through the Alert levels we were
faced with having to either adapt, postpone or cancel many school events.
Hopefully next term things will be back to normal with sporting and
cultural events recommencing. Be aware though, that the Delamere Cup
has been cancelled for this year. This is usually held in September.
Welcome back to school in 2020!
A big welcome to new students Evie Armstrong, Shan and Lin Carter, Naman Kaur, Asoiva, Shaniney and Rebecca
Magalogo, Nikeo and Antonia Ropotini-Mokomoko, Maraki Te Maipi, Jezabel and
Galaxy Merriman, Lincoln Moore, Maneet Kaur. Savanah Hustler and Emma
Collier-Henry.
Please remember to wear your sun hat! Remember to bring the correct change for lunches, thank you!


Summer Uniform:
Labour Weekend is traditionally the time to change from
stockings/socks/tights to sandals please, as the weather becomes too hot
for the above. Sandals need to be black.
Students of the Week
23 September 2019:
Hemi Ruha, Nivahn Wright, Katiana Makoare, Sharla Winder,
Tiare Rotumah, Maia Forde, Cruise Cameron, Ashton Brown,
Hunter Ericksen, Jerome Nov.
Week 24 September:
Room 1:
Sharla Winder, Tiare Rotumah
Room 2: Kyrin Rakuraku, Mallika Ngamoki
Room 3: Ella Sears, Karaa Sharma
Room 5: Henare Collier
Whare Manaaki: Jadee Gerrard
Room 4: Max Fitzgerald
Week 15 October:
Room 2: Chloe Fisher
Room 3: Dean Amoamo, Krissha Sharma
Room 5: Jacob Baigent
Whare Manaaki: Eden Gloyn, Iseiah Gallardo, Udi Uditya, Ryley Scott-Edwards, Shelby Kohi, Elkin Wilson
Room 4: Finn Hargreaves
Week 23 October:
Room 1: Hunter Ericksen, Joyce Ash, Indi Franklin
Room 2: Daniel Cao
Room 3: Manpreet Singh
Room 5: Nikau Green
Week 29 October: 
Room 1: Samantha Woods, Kahurangi Gerrard
Room 2: Aiden Brown
Room 3: Raniera Butler-Gage, Benji Christie-Pio
Week 5 November:
Room 1: Keira Honatana-Tyssen, Hazel Nelson
Room 2: Mihiata Amoamo
Room 3: George Dawson, Sophia Ruha
Room 5: Charlotte Lowe
WM-D: Cooper Hargreaves, Jake Hargreaves
WM-P: Elkin Wilson, Mac Andrews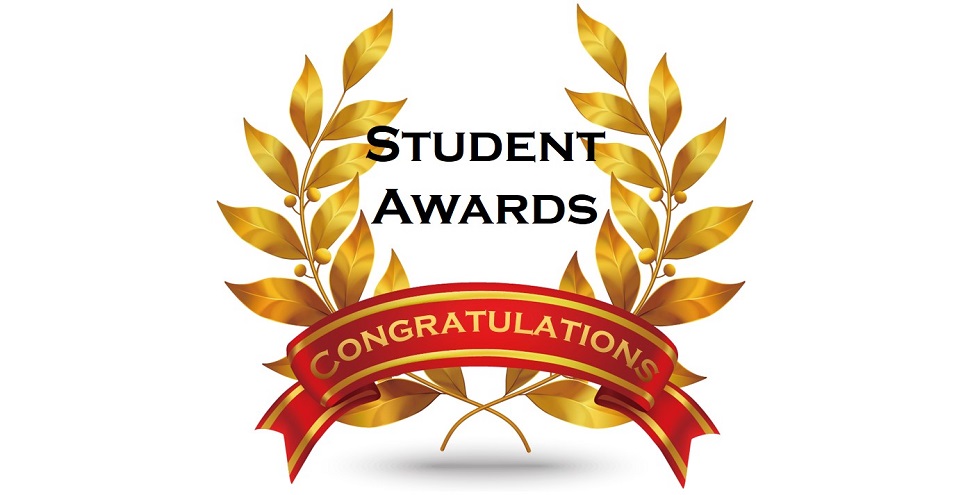 The past few weeks have been very hectic with Grandparents Day, Sports Events and of course the Years 7 & 8 Auckland Trip.

As you are no doubt aware, a large group of students and parents spent last Monday – Friday in Auckland.  This was an amazing trip and we all had a wonderful time.  Activities included Rainbow's End, Ice Skating, Zoo, Laser Force, Tree Adventures in the Woodhill Forest, Jump Trampoline, Sky Tower, Buffet Breakfast at Waipuna Hotel and of course a morning's shopping at Sylvia Park.
The students were well mannered at all times and it was a pleasure to be with them.  Thank you too to our great group of parents – Anna Gedson, Megan Donovan, Bonny Collier, Sandra McMullan, Jeff Enckevort, Steven Fisher, Ernest Merriman, Alan Lawson-Barrett and Terry Tolhopf.
Carmel College our hosts, once again pulled out 'all stops' and made our students welcome and really cared for them.
Thanks to Mr Mark Roberson and Mr David Ash for preparing our pool for this coming season.  If you wish to use the pool after school and at the weekend please purchase a key from the school office ($20 for the season).

Just a reminder that the pool is for the use of our school families only, and that the gate must be closed after you have finished.  There are a number of young toddlers close by so it is essential that the gate is firmly shut.  Also pool hours are from 10:00am – 7:00pm on the weekends and when the school is closed.